"Finding Solutions - Helping People"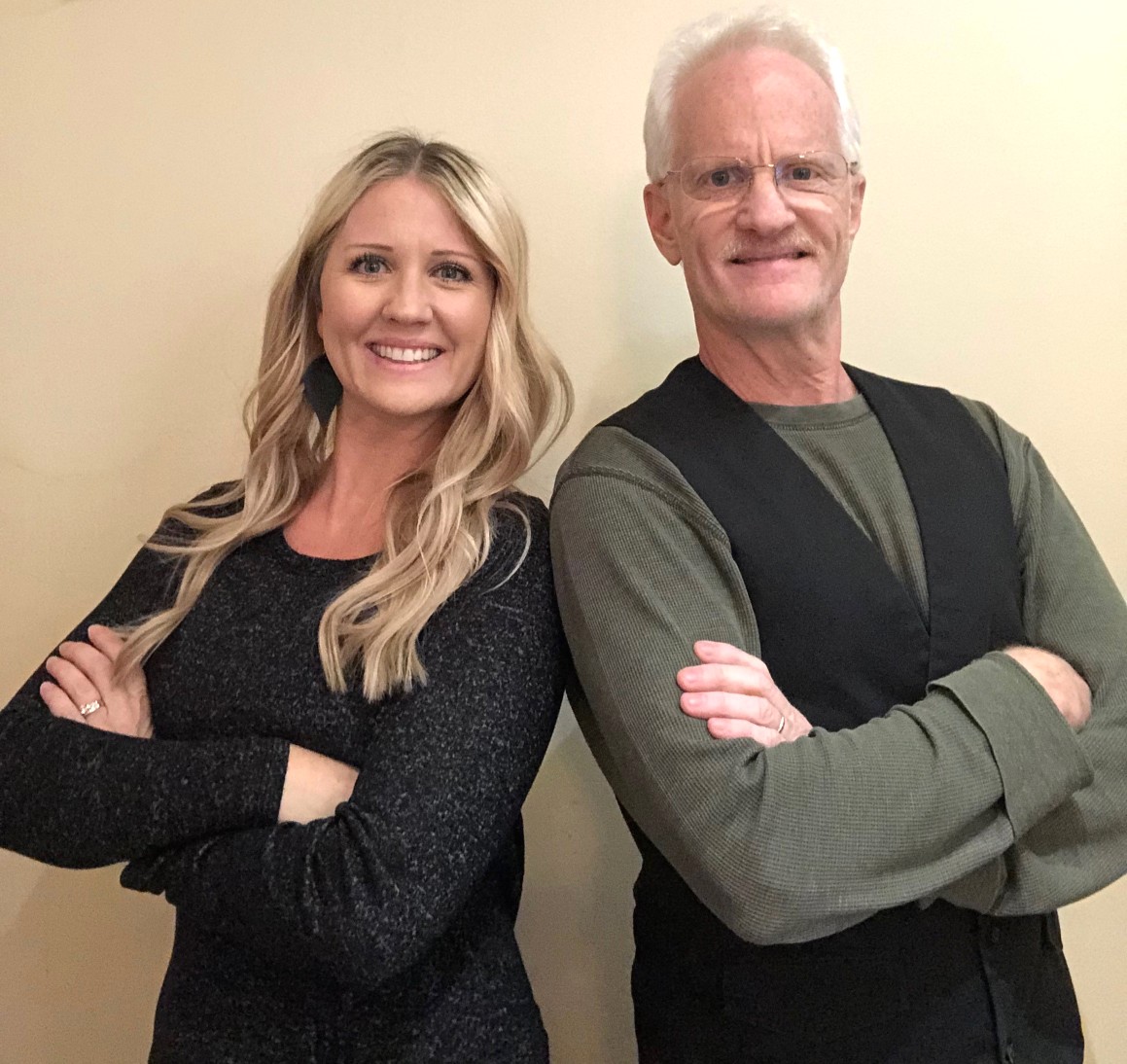 Piper Kosel, Realtor® Greg Haage, Owner/Broker

Why us? We're a father-daughter team... and growing. (Agents if you're looking for a change, see our contact page) We're focused on providing our clients with exceptional customer service & minimizing the stress often associated with real estate transactions.

BUYERS: Text or email us today & let us know what you're looking for: Single family, condo, town home, preferred cities & price range. We'll get you a list!
SELLERS: Email your address to us and we'll get you a free market analysis using same accurate criteria that licensed appraisers use. FYI, Up Front Homes has a 5% list fee... NOT 6% as most brokerages charge, which will save you literally, $1000's.

A little bit about Greg: 15+ years in real estate. I'm client focused, not commission driven. I've acquired proven financial strategies & contract knowledge from my 20+ years previous career in the music business. I know contracts & negotiations!
www.GregHaage.com
Married to Denise coming up on 40 years, 2 kids and 6 grand kids. Blessed, for sure.

A little bit about Piper: 6+ years in the hotel and hospitality industry along w 6+years in Executive Mgmt. Married to Matt with 2 awesome daughters and a new baby boy. She came into real estate, blazing and had a great 2021.

Up Front Homes is very passionate about helping people achieve their goals. Our areas of real estate specialization: Residential single family homes, Lake Minnetonka area including upper bracket homes plus marketplace, along with specific commercial business development.

We have clients who are buying & selling today, as well as, those preparing to buy & sell soon....but just not yet. Whatever your time frame is, we will research out then get you super accurate comps plus email you lists to compare & contrast.

We believe and promote fairness for all parties. (sellers, buyers, agents, lenders and title) It's a team sport which requires mutual respect.

We approach residential real estate like the film "It's a Wonderful Life," by helping people get into their dream home. Very rewarding! Our motto is,"Finding Solutions, Helping People."
https://www.facebook.com/ghaage
Up Front has an A+ rating with the Better Business Bureau.
Click here:
BBB